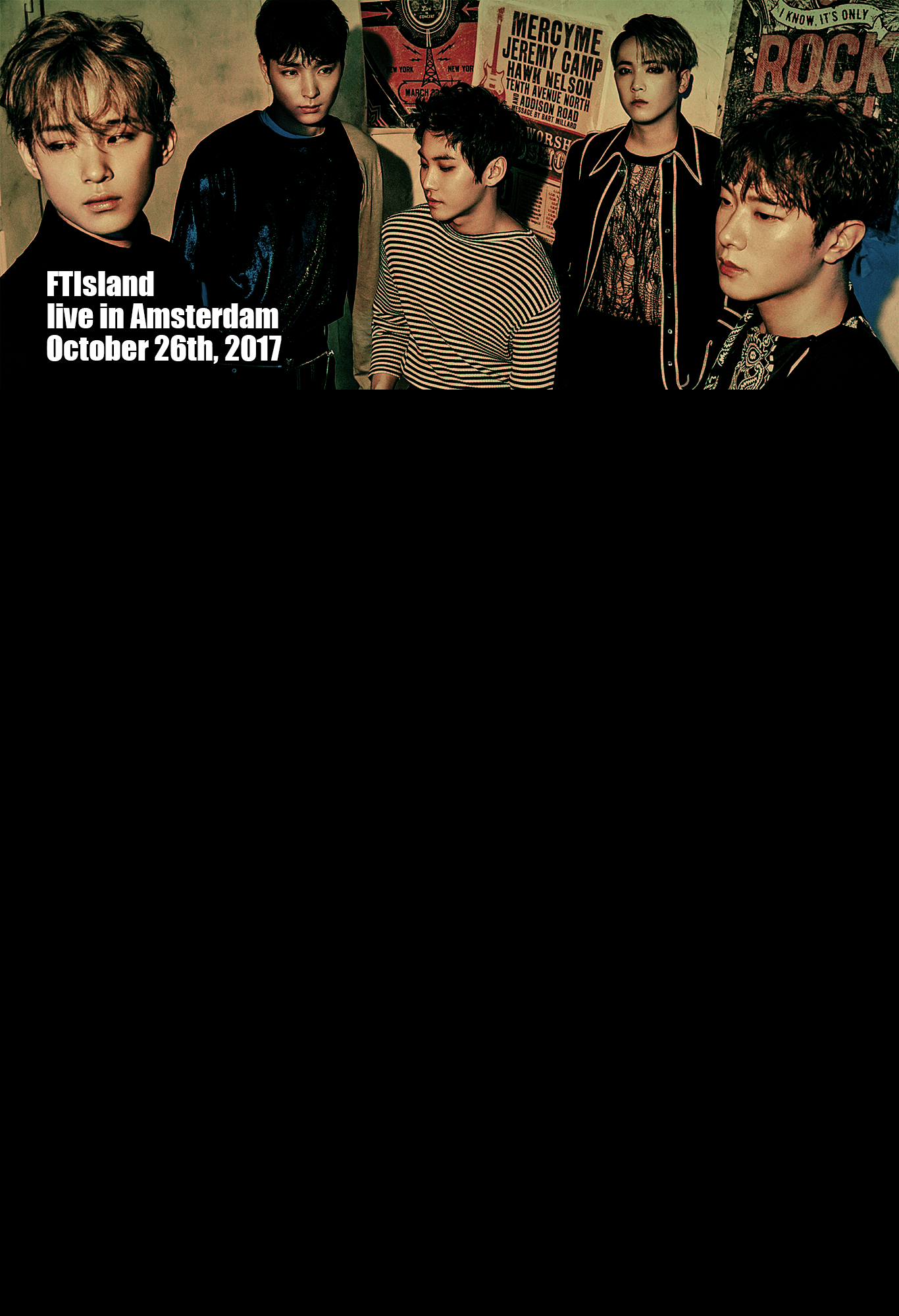 Boys Republic - The Royal Tour in Amsterdam, July 5th 2015

Dorkistic got invited to Boys Republic in Amsterdam as Press agents on July 5th, Me (Nine) live closely to Amsterdam so i had to go. We got 2 media passes and i decided to bring Charlotte of Cheemchi with me.

So it was finally sunday July 5th and my day started at 8AM, i wanted to go early to Amsterdam because we got normal tickets and i wanted to be infront so that i could actually see something. Charlotte and me meeted up in Amsterdam at 10AM and we walked to the melkweg (which is only 30 minutes away) because it was to hot. When we arrived there were around 15 people already waiting.

So when we dropped our things, we already decided to giveaway our Boys Republic banners and stickers and the glowstick instead of 4PM because the line up was really like a maze.
The VIP and the Priority and Normal tickets were all together in one line so it was really a giant mess but a fun mess.

At 11AM we got to meet the KNL staff Danielle & Patricia they were just like Dorkistic and Cheemchi part of the press. Danielle also had a dutch vlag with her that everyone
could sign or write a short message on it so that she could give it to the guys later.

Around 12PM we got the noticed from a melkweg staff member that Boys Republic was coming, the tour bus arrived and we all stood a few meters from it, first only the staff came out in their pyjama's and one of them even apologized to us that they were still in their pyjama's.


Sunwoo giving me & Danielle (KNL)
a heart

At one point we saw Onejunn coming out and taking a picture of the water, we have no clue why he took a picture maybe he saw a cute duck or something, he also waved at us before getting back into the tourbus.

We were waiting patiently with our camera's and then Sunwoo decided to come out and take a look at us. Me and Danielle made a heart and he gave us a heart back. After everyone was dressed they went inside the melkweg to have lunch, everyone went back in the line to also have some lunch and listening to music. And we gave more of the fankit to people who arrived at the venue.

At the one point the boys were watching us behind windows and nobody noticed until someone started screaming and we all got up and saw them again, and they walked outside. A girl next to me screamed Onejunn so loud that he turned around and looked straight in my face and smiled probly because he noticed my cat ears and waved at me and waved back, they did some sightseeing in Amsterdam and got back after a while and one of the members were filming us.





Kaws statue at rijksmuseum

The weather was hot, and at one point i even got sunburn on my shoulders. I know it's dumb that i forgot to put on some sunblock, but i was to busy to noticed. And me Charlotte took a small break and went to the rijksmuseum to see Kaws statue which is knows for collactable toys and such.

It was standing in a giant pool of water and since it was hot i decided to cool down and got threw my shoes away and got in the water, it was so nice and cold. After a few minutes we noticed the weather was starting to change, suddenly it became darker and the wind was picking up and we knew it was going to rain, so we rushed back to venue and pack our camera's in plastic bags to keep them safe for the rain, we also putted the stuff we didn't needed in the lockers at the melkweg.

And then it happened, rain.. It was raining horrible, lucky for us it didn't last long so but then we saw that around 17:00 PM it would rain again. So me and Charlotte and two others help us to make the fan kit easier to give away and we were right, at 5PM the rain came down on us.

The french fan club who came to Netherlands to help with the line up made actually a giant mess of the line up because in the morning they actually gave us numbers but later the day when more people came they forgot, and their english was well not that good, so me and Charlotte and the KNL team took over the lineup and got everyone who had priority tickets and normal tickets out of the line up.

Danielle took care of the normal ticket holders as they took shelter because the rain was seriously horrible and not to mention the thunderstorm, and Charlotte and me stood with the VIP ticket holders.
When VIP holders were inside the rain stopped, and then we line up the priority ticket holders and behind there the normal ticket holders. We were getting impatient because it was cold and the normal ticket holders wanted to go inside badly and we finally could go inside. My friend Sabine and her friend Robin was already inside and she kept a spot free for me and Charlotte near the stage (thank you Sabine! & Robin), I have never been so closely to the stage and Robin gave me some money because i couldn't use my pin anymore at the ATM machine because i already went to a different ATM machine to get money and you can only do that once a day with a different ATM machine other then were you have your bank account and i really wanted a official lightstick.


Are you ready amsterdam?

Everyone went nuts and i was happy that Charlotte was with me because she had a really good camera and my camera decided not to focus, so basicly like the rest i was screaming and Charlotte was taking pictures. The boys did their introduction in english and talked the whole concert english. We only could take pictures of three songs: I'm Ready, You're Special and Real Talk.

After those songs it wasn't allowed to take pictures, but everyone was filming and taking pictures so i asked Sabine if we could use her pictures because she has a 20megapixel phone camera and that was okay! (thanks again).

Boys Republic performed Like a doll and Sunwoo performed Angels by Robbie Williams, OneJunn did Haru Haru from Big Bang but before that he did a other song but i don't know the name. They also performed Maroon5 - Sugar and ofcourse their own song Hello.

They also played a game with 5 fans, which was really fun to see and they did the famous writing your name with your butt.

In the break time the pianist Choi Soo Min played on the piano and it was amazing, Charlotte went to sit down on a bench because she was tired and she could hear me screaming from the other side. yes, i can scream really high but i always forget how high and hard it is. I'm a big fan of piano music and Choi Soo Min is really good! if you don't know him then google him.

Charlotte and me were tired and we didn't know how long it would take and we had to go home on time. So i asked Sabine if she could take pictures for us for the remaning songs.

We saw uptown funk and after that we went to the lockers to get our stuff so we missed L.I.U MV and two dance performance.

Suddenly we heard Video Game we asked everyone to hold up the banners with that song, so we rushed downstairs with our stuff and saw the ones who still had a banner (the most got wet because of the rain) holded it up, it made me really feel proud that everyone was holding up the banners i made for Dorkistic, Wowbeat and Cheemchi.

They performed Dress Up before the Encore and then after loud screaming they came back and performed LIU & Party Rock. With Party Rock we saw a selfie stick with a Go Pro Camera and it was from a friend i know.

The boys also took various phones and took selca's with it. And then it was really over, and me and Charlotte had to catch the train, but we had time to take selfie infront of the tour bus.


We want to thank B7KLAN for bringing Boys Republic to Europe and the Melkweg for the patience they had with us fans and ofcourse Boys Republic for the fun day!
DATE:Thursday, July 9, 2015 TIME:{9:50 PM} COMMENTS:

«
»
Designed by wowbeat.net Layout by Dorkistic.Net